Who doesn't need a business card…corporate workers, skilled professionals, consultants, entrepreneurs, freelancers and the list goes on. Therefore, without wasting my and your time, discussing the significance of business cards, I want to share the aim of this post.
While searching for creative business cards on net, you come across some repeated describing words such as…exciting, amazing, awesome, coolest, hottest and many more. I have also compiled business cards with all these qualities but I will be presenting them in a little different way.
Most of the business cards are tucked into a wallet or desk drawers, while others are incredibly unique and make people look at it twice. I bring you 35 examples of amazing business cards under different categories. It will help you search your choice of business card and get a clear vision what qualities you want in your design.
Don't forget to share your favorite which was inspiring enough to tempt you to get your business card redesign….so gear up guys!!
Funky Business Cards:
With the changing time and trends we all try coming up with something different to attract our customers. I think funky business cards are good to have as they convey a company's up to date ideas and advance approach.
Me Lissa Duran
Freelance Photography & Design
De:tales
Suderman Photography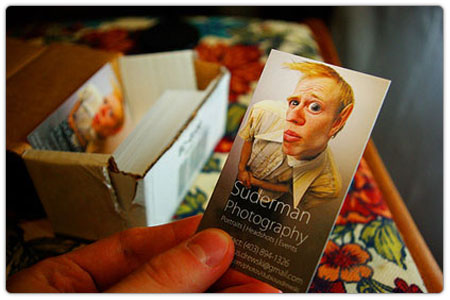 Becka Viau
Clarabella
Nine Lives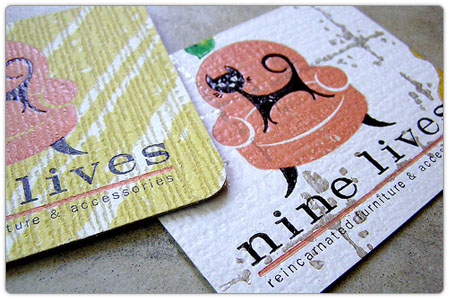 Black & White Business Cards:
Beauty of
black and white designs
can't be mistaken in any design. You don't always have to use colors to make your business card appealing and memorable for your customers. Strong
graphics
in black and white make designs more impressive.
Brenna Quan
Rf Records
XPS
Obsessive Behavior
Green Business Cards:
I have noticed that green color is very much preferred for business cards. Not only companies dealing in environmental activities or growth use this color but also preferred generally when it comes to designing of business cards.
Compair
Lands Scape
Four Seasons
4O Sardines
Francesco
Clever Graphics for Business Cards:
We all are very well aware about all the wonders graphic designing can do for us. While exploring creative business cards I came across few cards which made me stop and take a second look. Amazing graphics and clever concepts can give a hard time to your competitors…for sure

Ingrid Design
Marleke Vanderweeen
Digito Polis
Mr EYES
Deja Marca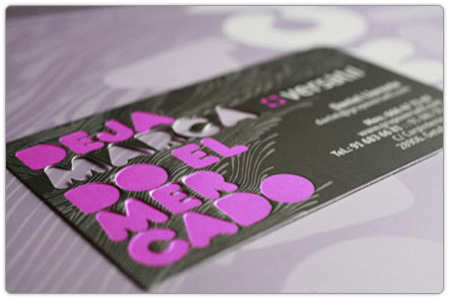 Popcorn
Kevin Cheng
Typographic Business Cards:
We all know that no graphic design is successful without good typography. Typographic designed business cards can deliver obvious and clear targets of a business, motivating the customers to make a deal.
I strongly believe that typographic business cards can make you unforgettable in the list of customers….do you agree?
Kato
Shoe
350 ml design
Broadcast Brand Company
Igs
Unique Shapes:
One of the oldest and most successful ways to make a business card stand out is using unique shapes. When your card does not look like any regular business card and it does not fit along with other cards, it will definitely make you remember that business or its bearer's details.
Fifth Floor
Erato
Chris Fisher
Joao Faissal
Tactix
Fire Light Forge
Structural Graphics, LLC
So my dear friends…did you like this idea of showcasing these wonderful business cards? But, I think there are many categories and business cards which can be added.
I will really appreciate if you help me enlist few more categories and send in business card links for suitable categories. If you have a favorite business card, send me the link and I'll add it to my next business card follow up collection.