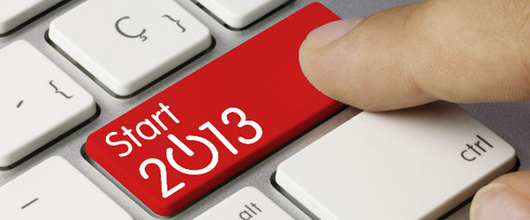 Once upon a time, there was a planet called "Werth" where people were waiting for an apocalypse on the prediction of ancient Werthians. The Werthians had predicted the end of the world after a 5,125 year cycle and as the deadline approached, fear loomed in the hearts of innocent creatures. Some of them awaited the doomsday while others prayed to see the light of another day.
Well, as they say: when you really want something to happen, the whole universe conspires so that your wish comes true. Those who prayed intently got their wish fulfilled and God agreed to extend their time limit. Yet, there was a catch. He didn't tell them when the apocalypse was next time.
Nevertheless, Werthians were happy as they entered a new year of their life and had magnificent celebrations all over the planet. They were jubilous and the festivities were a sight to be seen.
And, since it is the specialty of the Graphic Design Blog to feature any sight that is to be seen; we bring you the latest photography collection of the ecstatic New Year celebrations from around the Werth!
Have a blessed year, Werthians! J
New York City.
Opera House, Sydney, Australia.
Summer Palace, Beijing, China.
Tokyo Tower, Tokyo, Japan.
Trocadero square beside the Eiffel Tower, Paris.
Dakar, Senegal
London Eye in central London just after midnight on January 1, 2013.
Vieux-Port, Montréal.
Times Square, New York City.
Rapper Common counts down to 2013 at Hyde Bellagio at the Bellagio, Las Vegas, Nevada.
Funchal Bay, Madeira Island, Portugal.
Times Square, NYC.
Edinburgh Hogmanay celebrations, Scotland.
Singer Pitbull performs at CBS studios on December 31, 2012 in Los Angeles, California.
Oil lamps at the Kelaniya Temple in Kelaniya, Sri Lanka.
Leopoldstadt, Vienna, Vienna, Austria.
Myanmar punks dance in Yangon, Myanmar.
Duval Street at the Bourbon Street Pub Complex in Key West, Florida.
London fireworks, England.
Singapore financial district, Singapore.
Quezon Memorial Circle in suburban Quezon city, north of Manila, Philippines.
A lighthouse at Kap Arkona on the German island of Ruegen in the Baltic Sea.
Imjingak in Paju near the border village of the Panmunjom, South Korea.
Red Square, Moscow.
The temple of the Parthenon during New Year celebrations in Athens, Greec.
The Hong Kong Convention and Exhibition Center over Victoria Harbour.
The ancient Colisseum in central Rome's via dei Fori.
The Brandenburg Gate in Berlin, Germany.
The Cathedral Square in Vilnius, Lithuania.
Fireworks illuminating over Burj Khalifa in Dubai.
The Funchal Bay, Madeira Island.
Girls pose for a photograph during a fireworks display at Clifton Beach, Karachi, Pakistan.
We await your worthy opinion and comments. Write away, fellow werthians, write away!!!