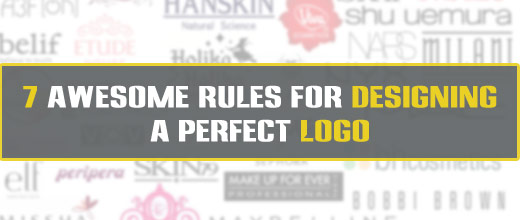 As a former graphic designer, I find the whole process of creating a logo quite interesting, if not fun. I remember though that there would be times before where I'd get stuck on ideas and I just can't help but marvel at our art director who can seem to produce logo designs at a moment's notice. Apparently, her style was to surf the net and just wait for inspiration to literally strike her eyeballs. When she has finally set upon a theme that she likes that seems to fit the creative brief, she starts executing and the output is just always flawless.
I say there's a better process than to wait for inspiration to strike. If creative juices aren't flowing as freely as they were supposed to, here are a few tips and tricks I've learned along the way:
1. Let go
First of all, don't try to screen yourself. Put down every idea you have; however stupid it might be. Take notes, draw them, write about them, sketch them, describe them.Just let everything flow out of your head. Don't stop and don't even try to filter seemingly unrelated thoughts or ideas. Just let it all out, initially.
2. Put it on paper
The easiest thing to record your ideas is to draw it. Get a clean white sheet of paper and start sketching. Do all sorts of scribbles and shapes on that paper. Place it right beside your screen. That way, you can constantly look at it while executing it digitally or you can even scan it and use it as a guide right on your computer.
3. Translate it literally
What does the logo say? Does it directly refer to food? Does it easily convey a coffee shop? Then design some of it, in a literal sense first. If it's related to food, then draw a plate and utensils, for a coffee shop, sketch a silhouette of a hot coffee. You'll eventually think of other ideas for it after.
4. Take in its symbolism
What symbol would you associate the name to? What icons can you easily think of when you hear its name? What sort of images can you envision when you think of the brand or company? Start writing those ideas down, choose the most significant and most relatable and continue tinkering with it, either on paper or right on your computer.
5. Associate colours
Think in colours when trying to sort out an image for a logo name or to evoke a feeling upon viewing the logo. Security can be associated with the colour blue which also initially depicts calmness, a blue sky with a silhouette of man in a sitting yoga position. A feminine name can suggest a soft sensuality which the colour pink encompasses which can also translate to a rose or a side view of a woman and such. Try playing out with the meanings of colours and associate that with the name.
6. Research online
Can't just seem to figure out what to do? Start surfing the web then and do research on the name initially. Just type it in and check the images that are related to it. Make that a starting point then start refining them when choosing a final list of ideas.
7. Check out other logos.
Search for the competitor's brand or other relevant logos. Not that you're planning to steal some of its ideas but you'd at least know what seems to work and what doesn't.You can also just check out other cool logos for that matter. It might inspire you to create something similarly awesome, right after.
Of course, having an adequate knowledge in design programs and softwares is a given but graphic design or any design for that matter, starts off with a solid foundation of an idea. Without it, you'll just start to mindlessly design on your computer with no clear focus on what you'd like achieve, which can be a waste of time and effort.