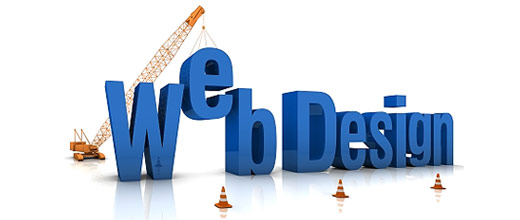 Do you want to build a website? Are you new to the web design industry? If you want some tips to design your website, you are at the right place. It is very common for newbie web designers to make mistakes in the early stage of their career. However, it is important to learn from mistakes and evolve as a designer. Not wasting much of your time, let me jump to the tips straight way which will help newbie designers go a long way in their career.
1. Make it look compelling and keep it easy:
The first step is to determine what kind of website do you want to make? A business website should be typical professional while the fashion and beauty website can be trendy with flashy graphical user interface. Be it professional or trendy, it should be simple to make it look beautiful. Try to give it a different look than the rest, audience is always eager to watch something new. Use white space effectively. If an end user is not able to read the text clearly on the website, he will never visit that site again as it is a huge turn off. Choose the font style, color, and size which compliments and amalgamates beautifully with website design. Select font which accentuates your website theme.
2. Show what target audience wants to see and not what you want them to see:
What is the use of developing a website if no one uses it? Think like a user and get into user psyche. Before you start building a website, think for whom you are making it. If you know who your targeted audiences are, you can think upon their requirements and design it accordingly. Your website strategy needs to align with user expectations. Never forget the fact that you are making website for the user and not yourself. Don't emulate competitors or trends. Ask, does this add value to my site?
3. Content rules all the way:
Content is one of the most important parts of a website. Google's algorithm has changed the definition and importance of content. Gone are the days of keyword stuffing. Users need information in a clear and succinct manner. Make sure your content is relevant and free of grammatical and spelling errors. Spelling and grammar errors are one of the biggest 'turn offs' for any user. Moreover, do not keep the same content for too long. The key is to consistently update content on daily or weekly basis which will help you attract new visitors and gain higher search engine rankings.
4. Seamless navigation holds key to success:
'Once a visitor, always a visitor'- In order to get this, your website must have easy navigation. Make users feel comfortable and let them travel easily through the entire website. The navigation feeling should be effortless. Do not break flow by sudden pop ups or advertisements. Keep a search button at a corner which is prominent and easily visible. This will help users find information. Also, keep internal website links to connect to pages of your website so that user feels he can get all the information he needs from your website. Wherever he clicks for information, he will land up to some other page on your website itself.
5. Browser compatibility and mobile friendly:
Make your website in such a way that it runs perfectly and the same in all the browsers, be it Chrome, Safari or Firefox. This will ensure maximum user satisfaction. Moreover, use the technologies and tools which enable loading your website quickly. Due to the phenomenal increase of smartphones, it is advisable to make a mobile-friendly version of your website. This will allow users to visit your website anywhere, anytime through mobile devices.
6. Consistency, not just on the home page, but across the site is important:
You never know from which page will a user enter your website. It is not necessary for anyone to enter a website through home page only. It is important to ensure consistent experience throughout the website. Think this way; if the information on the detailed product page is important for user and that page is not designed properly just because you focused on home page, you are likely to loose one visitor. Thus, it is advisable to focus on all the pages of the site and not concentrating only on home page.