Resumes are the first step towards creating a long lasting impression on your prospective employer and by long lasting I certainly mean a good one! Bad impressions don't stay in the mind of employers for more than a few seconds. Many talented and hardworking designers find their CVs' rotting in a dustbin. This is common particularly between amateur designers looking for their first job. Even if your work is off the hook and simply astonishing, the chances of you being hired by any firm hit a rock if your resume is not up to the professional standard. However have we ever wondered that why do their resumes get tossed in the bin?
Here are some avoidable mistakes designers make which hinder their chances of being hired.
Unprofessionalism
The first and foremost mistake that designers make is that they try too hard. Instead of being professional in creating their resume they tend to showcase their work through it. It's the 21st century, prospective employers don't want JUST graphic designers they also seek professionalism. Design your CV in such a way that portrays your artistic qualities in a professional manner. In the real world this is the basic rule- Stay proficient and organized. You obviously wouldn't want your CV to be laughed upon.
Recheck and Review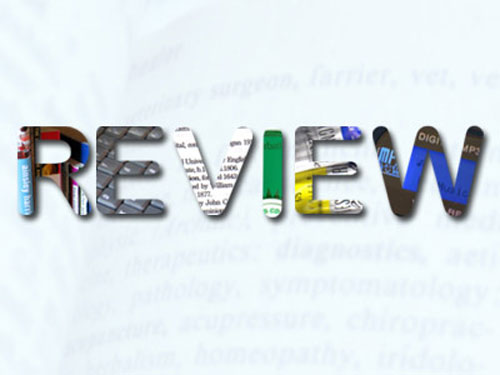 It's always the rule of life to recheck what you do before submitting it; however designers fail to do this. This is another common mistake which leads the hiring managers to rethink and possibly reject the application when they find out mistakes in the resumes. Employers tend to assume if they pinpoint any mistake that their prospective designer employee lacks attention to detail and regardless of how good and qualified he/she is the CV gets thrown away.
Failure to display skills.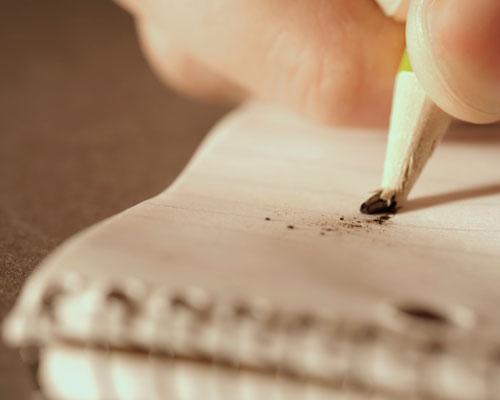 What's the use of a CV if it fails to give an idea of the qualities and skill a designer possesses accurately. Job title, dates, supervisor and company names is not the only necessary requirement in the employment section of your resume. Come on be a little creative and showcase about your achievements and awards.
Grammatical Mistakes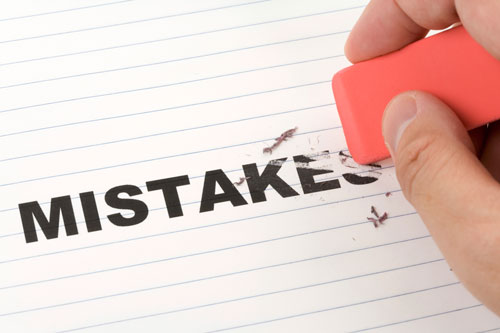 It's a professional world people! Graphic designers sometimes tend to ignore the grammatical mistakes they are making in their resume. Contents are more important than anything else. Employers will think that the person can't even correct his grammar how would he be a good designer! Yes I am right!
Mentioning unrelated things
It's good if you have worked somewhere else which is not related to your profession but you don't need to showcase it to your design employers. Why would they care? Instead it would make them believe that you are just bragging about yourself. Why is there a need to put "I love gardening" in your interest section. Your employers are not hiring you to mow their lawns for them, or are they? You wouldn't want people laughing at you.
A dreadful layout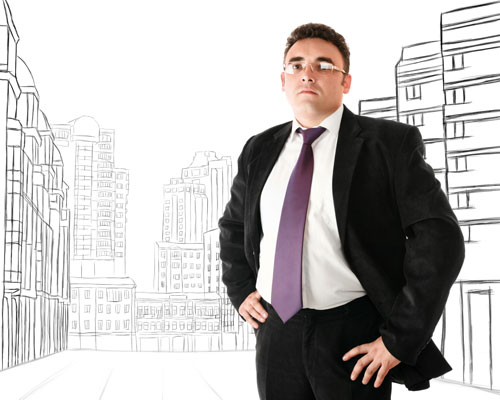 Your resume readers can be greatly influenced by the layout your resume possesses. As a graphic designer you can create an attractive layout but make sure it highlights the important parts of your resume. It should be a guideline to the reader.
Falsification and Exaggeration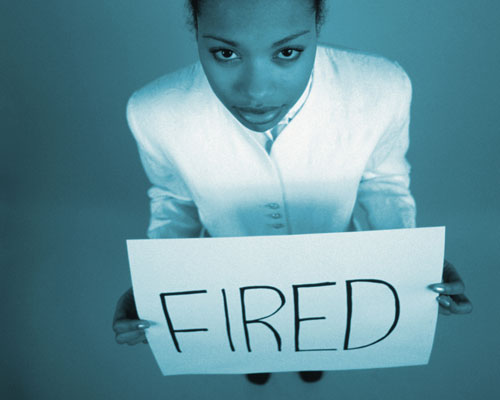 Please designers don't overstate yourself it will haunt you in the future for sure. This is an unethical behavior and it might possibly cost you your job.
This is all people; I hope I outlined as much information to aid you when you create your resumes. Feel free to add more mistakes to the list.