The advertising world is packed with creative ideas and imaginative advertisement messages. The job of an advertiser is to effectively persuade the target audience into buying a certain product or service. Creative ads are the ones that have the power to sell. But there is a vast difference between generating a TV ad and producing a print ad.
Print ads are hardest to execute because of the lack of space and freedom. Within a limited domain, you need to effectively place your message to the target audience. Hence, minimalist and conceptual print ads are helpful in serving the cause perfectly. In a print ad, less use of graphic design can yield more substance to the copy. This is where the services of a talented graphic designer come in handy.
Following are 30 of the most stunning minimalist print ads that say more with less.
ATM (Azienda Trasporti Milanesi)
The pieces of a puzzle show two people connected with each other, denoting that ATM is 'connecting the city'.
McDonalds – Wi-Fries
McDonald's fries are shaped into Wi-Fi sign to show love for free Wi-Fi.
National Environment Agency Singapore
To highlight to Singaporean smokers that from July 1st 2007, smoking inside pubs, clubs and restaurants is prohibited.
Alka Seltzer: Chicklhouette
This minimalist ad of an antiacid medicine shows that the pills can digest a whole chicken.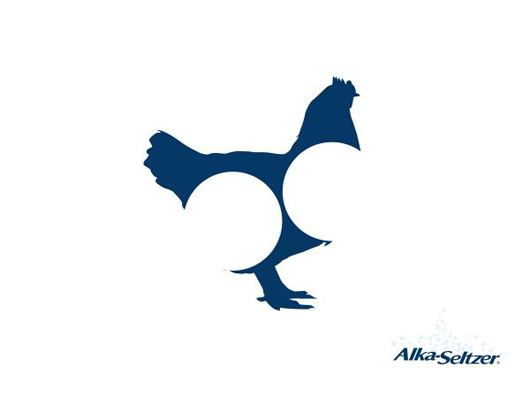 MTV Networks: Black Ribbon Michael Jackson
Wonderful minimalist ad by MTV, showing a ribbon shaped into Michael Jackson's legs.
CNN: Net
The spider web in this minimalist ad signifies that 'No story gets away' from CNN.
CARE Austria: Earthquake
An earthquake effects more than buildings. The graph shows that it affects average incomes too.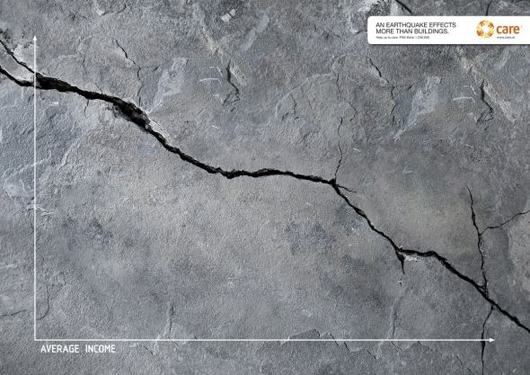 Columbia: shades
The commercial titled shades was done by Prolam Y&R Santiago advertising agency for COLUMBIA (FORUS Company) in Chile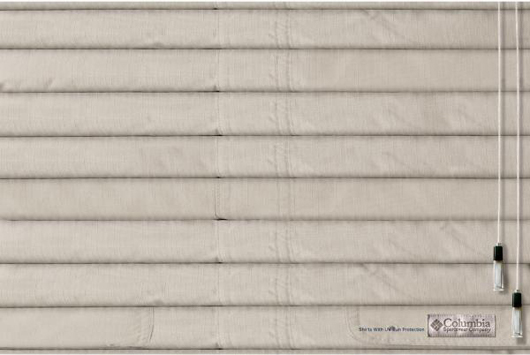 Albert Dali Naming Consultants: Corn-net-toe
For names that make you think. This add creatively spells out the word "Cornetto"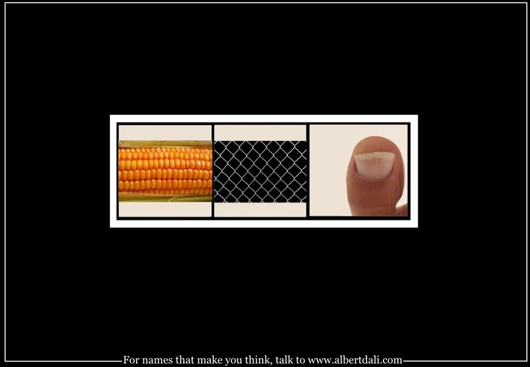 FedEx: Statue of Sugarloaf
This ad shows a brilliantly colored Statue of Liberty with the FedEx purple and orange colors.
Financial Times: Paratrooper
The minimalist ad communicates that "Some tools aren't a luxury. We live in FINANCIAL TIMES."
The Green Ant: Minimalism
Minimalism is the art of continually removing things until all you have left is beauty.
MasterCard Canada: Darkness
The darkness ad exhibits the importance of blind people. To them darkness is priceless.
Hut Weber: Hitler vs. Chaplin
The ad tries to communicate that it's the hat that is different between Charlie Chaplin and Hitler.
Jeep
This minimalist ad creatively shows the face of a dog and a camel merging to make a "JEEP"
Kapiti
Kapiti is a designer Ice-cream that is indicated by the vibrant graphic design created by the melting purse.
Kit Kat: Bench
The bench is made of Kit Kat, signifying that you 'Have a Break with a Kit Kat'.
Nestlé Kit Kat: Vuvuzela
The ad shows the controversial horn used in FIFA World Cup 2010, communicating 'Break a vuvuzela, have a Kit Kat'.
Lego: Tank
This minimalist ad communicates that LEGO toys can create real objects. The shadow shows a tank.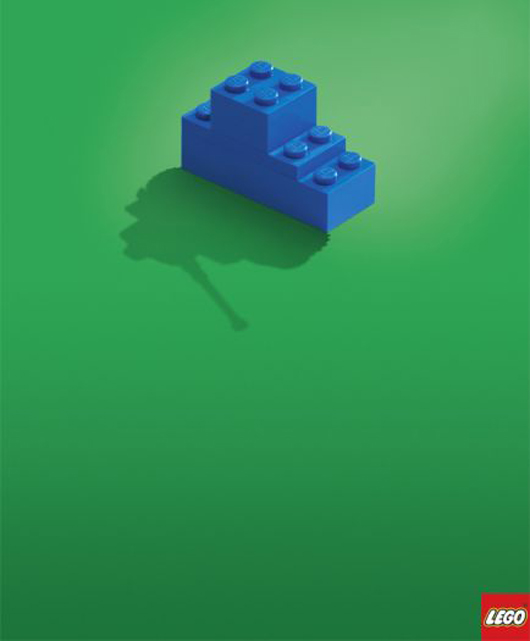 Levis Slim jeans:
This minimalist ad communicates that the Levis Jeans just couldn't get any slimmer.
McDonald's road
Did somebody say 'M'?
McDonald's: Medium size
McDonald's in Israel changed the menu to much less calories and fat. The M sign denotes the 'Medium size'.
Nando's
The 'Extra  Hot peri-peri' Nando's is so hot, it can put a hole in a chair.
Pepperoni Coke
Pepperonis are shaped into a Coke bottle on Pizza Hut's new pizza.
Pilot pen: Mummy
Pilot pen is so water resistant that when written on dinner plates, it won't wash away.
Profilo XXL Refrigerator: Lost Vegetables, Tomato
The 566 liters XXL refrigerator is so large that vegetables get lost in it.
Wite-Out spec:
The funny resignation letter amendment shows that this correction fluid is 'For Big Mistakes'.
The support centers union for victims of assault
The use of negative space is this ad creates hand of a criminal (in black) holding the neck of the girl (in white).
Tzomet Sfarim Bookstore: Faceabook
This ad communicates that people should disconnect from Facebook for a while and read a book.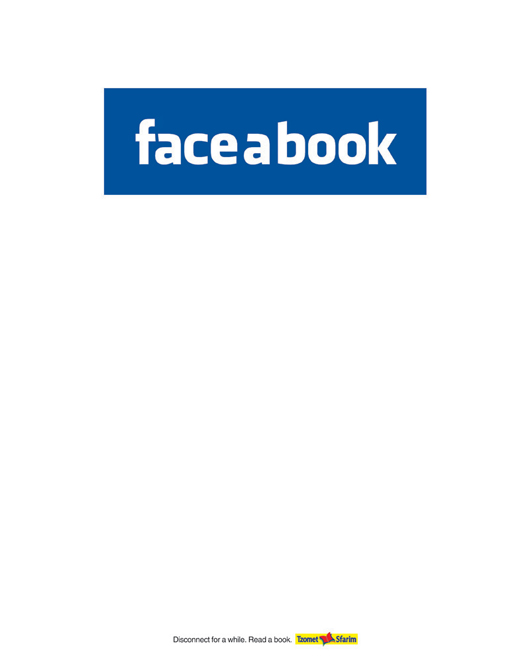 Volkswagen Snow Tires: Crystal
Volkswagen snow tires service have improved grip in winter.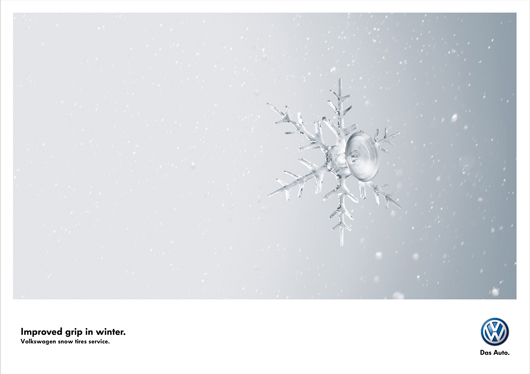 Which of these minimalist print ads do you think says "more with less"?