Two weeks back, on 12th January I posted a blog entry, titled "Who will design your Logo – Design Agency or a Freelancer" where I asked all my readers/visitors  to guide one of my friends, who can come up with better results for her logo – A design agency or a freelancer. (You will get a better hold of the topic if you the prelude of this post before you join in here)
I must say…the response was overwhelming but confusing as well

the comment section was filled with loads of wise comments but I failed to come up with a final word. As the discussion seemed endless to me, with the visitors constantly commenting to prove their choice correct, I decided to come up with another post. Here, I share the comments which made design agencies sound a better option to me.(this was the hardest part, for sure).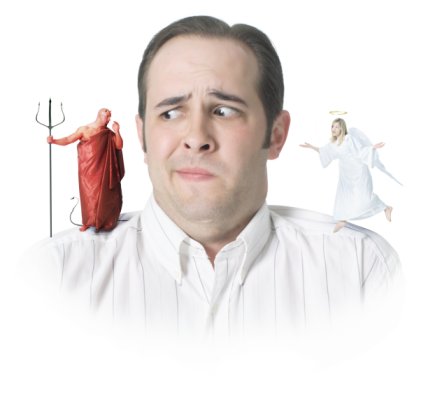 The debate started when an Indian guy, named Shrish Agrawal (as the name suggests) wrote:
"Its always better to hire professionals to design your logo because most freelancers do not give the much needed devotion to bring quality perfection"
A rather critical statement to pass but instantly it was supported by another lady named Sara Sentor, saying:
"This post reminded me of my worst experience with freelancers. I think it's just sheer luck that you get good freelancers who work like professionals. Mostly freelancers are after big bucks; they take all the projects coming in their way, give u wrong deadlines for project submissions & top of it all… never admit their mistakes."
Famous blogger/designer David Airey also got into the conversation in a rather diplomatic way denying the above given remarks, as he said:
"Stating that freelancers aren't professional is quite far off the mark."  But this does not mean that he favored all the freelancers, as further he said, "Not all freelancers offer unlimited revisions, it really just depends on who the freelancer is and what their offering is. "
So, I must say it was a good way to keep both the options open.
Well, these first few comments made me also change my way of considering Design agencies….even I started thinking that getting your logo designed from a Design Agency can offer better options, like wise:
In a design agency a team of creative people is working on every project, so you get ample variety in thought and style to choose from.

A freelancer might be only good at designing a logo but only designing won't do. A logo requires promotion as a brand image. Professional design agencies have a professional hired staff comprising of web programmer, interface designer, copywriter, SEO expert and social marketer, which make the business promotion of a client convenient.

Design agencies cater the big companies well who want their logo to be appropriate, aesthetic and reliable. The design agency meets with the company and discusses the company's philosophy, services and culture. The client picks one that he likes or may ask for another round of discussion, if the designs are not up to his expectations. I think the freelancers cannot give so much of time as he is the only person handling other projects as well.

As I mentioned in the earlier post that if a designer is sick or have any personal issue, companies immediately ask another designer to step in and get the work done. But if your work is being looked after a freelancer, chances of delay increase if the designer gets sick or have some other personal issues.
I think these points are really valid to favor the design agencies but as I scroll down the comment section, I find another interesting argument going between John Milton and Gary Gary, both running authentic design sites on net.
Mr John Milton states:
"Its always best to hire a professional design agency rather than a freelancer, as a freelancer web designer would be working on many other projects because of which he would not be focusing on all projects which are handled by him"
Gary Gary confidently replied:
"I'm not sure of any employee at an agency that is only working on one project or letting many people work on one project alone. Not forgetting that many employees of big agencies also freelance on the side (if they work for a place that allows it)"
John Milton well defended his point saying:
"As when they are working in an agency they will be working as a team, because many people will be involved in one project, where as a freelancer would be working alone and other thing is that he too might be working on more than one project because of which it might hamper the quality of the design."
So friends, with these comments the discussion seemed to come to a standstill but honestly most of the points got me positive vibes about getting a logo designed from a Design Agency.
Wait, wait, wait…however, this doesn't mean that the story ends here. Any one, who finds my positive opinion and the supporting remarks for design agencies wrong, is more than welcome to come up and prove his verdict but the replies must be strong enough to defend your vote of favor.
At the same time, guys favoring design agencies should also not loose their grip on the topic and keep commenting to prove yourself right