Outdoor banners are an ideal and inexpensive means of displaying your business identity and attracting customers to your products or services. High quality printed banners have the ability that draws public attention and quality that catches the eye. But not every banner printing will be durable, aesthetically brilliant and ideal for your requirements. This is where the name Discount Banner Printing lives up to its name.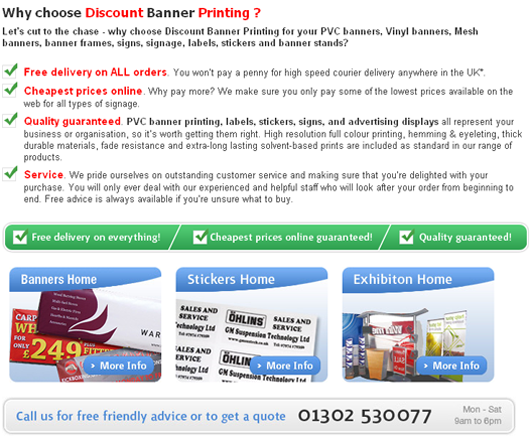 Discount Banner Printing (DBP) is one of the UK's leading providers of printed banners, labels, sticker printing and exhibition stands. Their philosophy of providing economical and high-quality banners revolves around three principles…high quality, low price and premium services. Their unique and distinctive features include:
• Competitive pricing is the cornerstone of Discount Banner Printing's services. They pledge on providing you with the lowest price in the UK market.
• They print your custom banners in digital-quality and provide you maximum value for your money, without compromising on quality of the print.
• For its UK customers, DBP provides Free Delivery on ALL orders and special high speed courier service anywhere in the UK.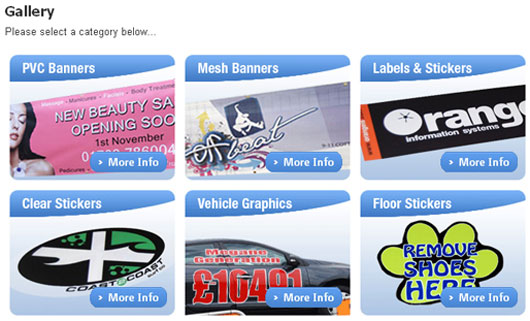 • Their online calculator makes ordering a breeze. Simply select your dimensions and options and you will then be given an instant quote based on your stated requirements.
• They take care of their customers at every step of the order through first rate customer support services. You will be satisfied with the friendly assistance provided to you.
So the next time you are looking for a high-quality custom banner, label or sticker printed at reasonable rates, go for Discount Banner Printing for a comfortable and affordable deal.