Graphic design is a beautiful field – however, in order to succeed in this industry you need design skills, training and a variety of useful tools that will help you create outstanding images and banners. The good news is that there are hundreds of helpful, feature-rich and designer-oriented tools that you can use in your best interest, whenever you need to create a state-of-the-art project. Here is an overview of the most useful tools: 
1. Phatch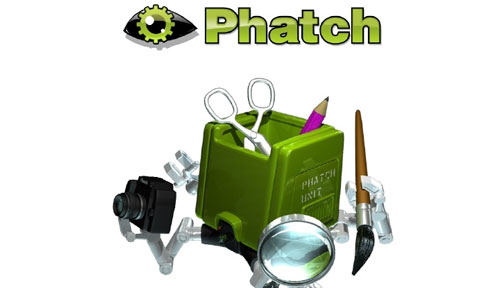 Phatch is a very comprehensive and easy to use tool that can benefit you on many different levels. Basically, Phatch is very useful for editing a wealth of digital images. This editing tool has several useful features: you can colorize the image, mirror it, rotate and rename it, add or remove shadows, add text and personalize it in almost any way you can possibly think of. The good news is that this editing tool is versatile enough to work with most operating systems available nowadays.
2. FontForge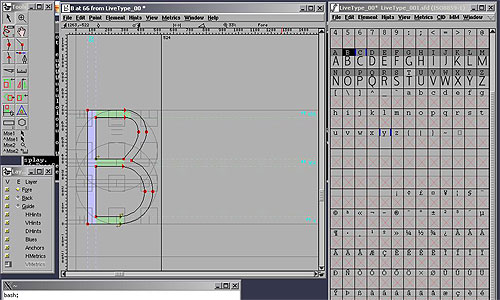 In spite of being slightly more complex than the tool mentioned above, FontForge is another great option in terms of graphic design software. This tool is more text-oriented and it allows you to create outstanding written masterpieces in a matter of seconds: if you want to insert personalized text in an image and to make it stand out from the crowd, then FontForge is exactly what you need. Take the font of your digital image to the next level with this tool!
3. DarkTable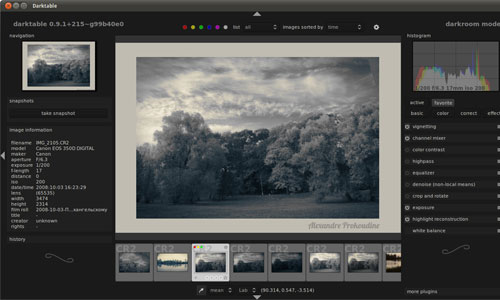 If FontForge focuses mainly on text, DarkTable is more image-oriented as it allows you to master digital images like you never did before. It allows you to perform top-notch photo editing services without damaging the photo in any way. You can adjust the image, export it, crop or rotate it, select the white balance, adjust the temperature levels, correct the exposure levels and so on. This graphic design tool is completely free of charge, it is easy to use and it allows you to create quality photos without the hassles.
4. The Color Scheme Generator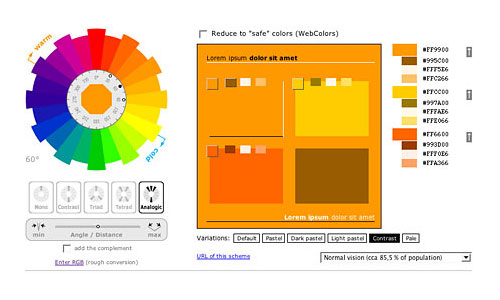 This is a less common tool, yet it can come in handy if you work with color codes and you have a very complex graphic design project where you need a very strong color scheme. The mechanism of action of the Color Scheme Generator is very simple and straightforward, as this tool is designed to scan an image and then to deliver a complete color scheme based on the characteristics of that particular image.
5. Gpick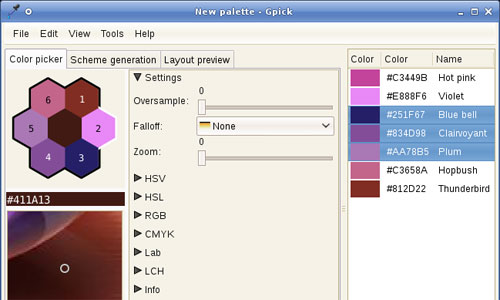 Gpick is somewhat similar to Color Scheme Generator, as it is also aimed at the colors found in the picture. This is a very user-oriented and easy to use application that creates a complete palette of colors from images. You can easily import and export colors with several clicks of the mouse. You can mix colors and oversample them and so on. If you are talented and you have an eye for colors, then Gpick should be a piece of cake for you!
Do you have any other tool in mind that may be useful for the graphic designers? Feel free to add your two cents to the subject.