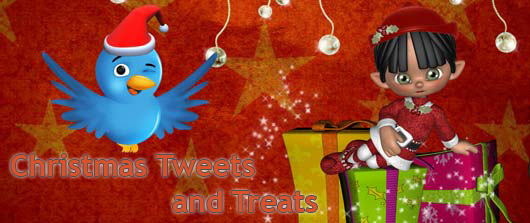 Two more days to go for Christmas and till yesterday I was totally blank about a Christmas post on Graphic Design Blog. Lost in my thoughts I started browsing twitter and was welcomed by numerous tweets of Christmas posts. The list made me realize there was no exciting topic left to be compiled for my blog readers

but all of a sudden I struck with an idea.
Undoubtedly, twitter has opened new doors of exposure for the design community in the year 2009. Graphic designers were hit hard by the twitter maniac sharing countless design resources and compilations. It won't be wrong to say that throughout this year twitter has played an important role in expanding the graphic design community.
Therefore, to thanks twitter I decided to make it a part of my Christmas celebrations. Below I have compiled some of the best posts submitted on twitter displaying the festive spirit of Christmas.
There were endless exciting links submitted on twitter for Christmas but as I had to rush to buy decorations for my Christmas tree, I have missed many. Therefore, I will be really pleased if you drop by and share your Christmas post here with us.
Merry Christmas and Happy Holidays

1 ) 20 Best Christmas Tutorials for This Year

http://bit.ly/5Fd7au
You must have seen some of these tutorials before but many bloggers have come up with a few new high quality Christmas tutorials this year. Hope you will enjoy this list I compiled. Cheers!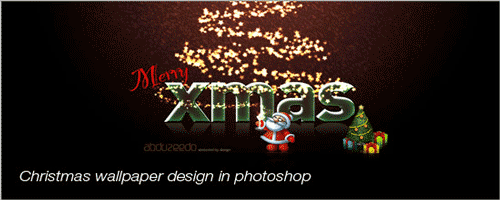 2 ) Make a Sketchy Wallpaper for this Christmas

http://bit.ly/6XIl06
This tutorial will show how we can create a sketchy wallpaper for Christmas this year! We shall cover watercoloring, pencil sketching and some simple lighting effects. It will be good if you are working with a pen and tablet.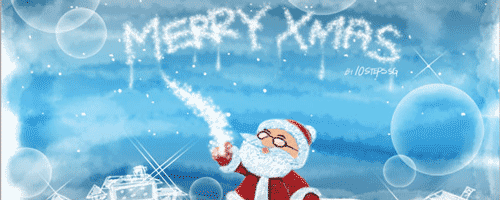 3 ) 250 Christmas Icons to Decorate Your Blog

http://bit.ly/7KKmzb
Have you started to decorate your blog yet? Below you can find more than 250 Christmas icons to use. Each icon is of high quality and has an unique style. I am sure you can get a suitable one among them. Enjoy!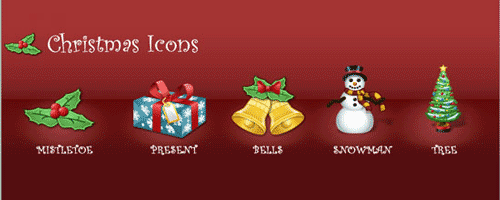 4 ) Exclusive Icons for the Holidays: "Xmas Stickers"

http://bit.ly/4PR5u7
Just in time for the holidays, "Xmas Stickers" is an exclusive set of icons. Feel free to use them to decorate your websites and blogs and bring the holiday spirit to the web.
5 ) 65+ Beautiful Christmas Icons

http://bit.ly/8Y5UNX
When Christmas is near is that moment when you realize just how fast the year went thru. This has been a great year for us… and also for design.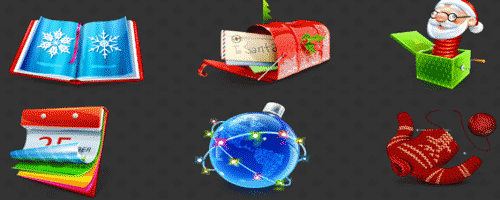 6 ) 45 Santa Illustrations for Your Christmas http://migre.me/emSn
Santa Claus is generally depicted as a plump, jolly, white-bearded man wearing a red coat with white collar and cuffs, white-cuffed red trousers, and black leather belt and boots. Illustrators also describe Santa Claus with different features. Look at the following Santa Clauses, which is right the one in your mind?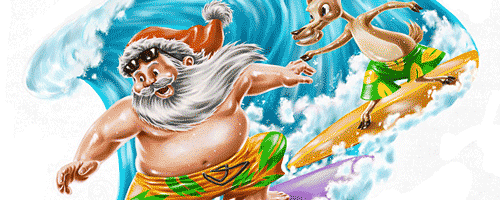 7 ) 20 Design Lessons to Learn on Christmas

http://bit.ly/7GBnbh
You might have seen various businesses of all domains running Christmas oriented sales schemes, just to close their sales figures on high note. But how many of them really make any changes on their website, or at least release a Christmas post on their blog. Not many we bet.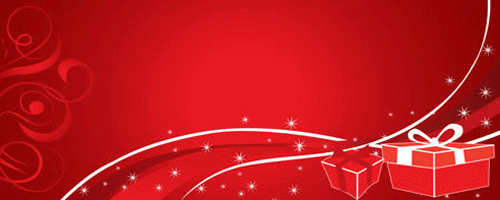 8 ) Incredible Examples of Snowflake Photography

http://tinyurl.com/ydny5sb
The summer brings us sunny days, fields full of crops and plenty of insects and wildlife, whereas the winter brings us rain, icy roads and snow. Below we have collected some incredible close-up/macro shots of snowflakes to really get the arty-side of you in full flow this Christmas season.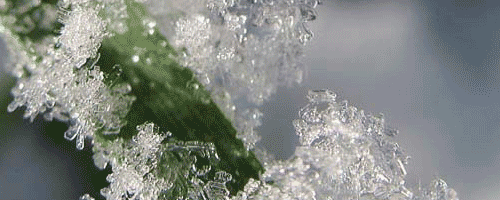 9 ) Beautiful Christmas Wallpapers For Your Desktop

http://bit.ly/3vhoN
This post features 45 free desktop wallpapers, created by designers across the globe. Both versions with a calendar and without a calendar can be downloaded for free.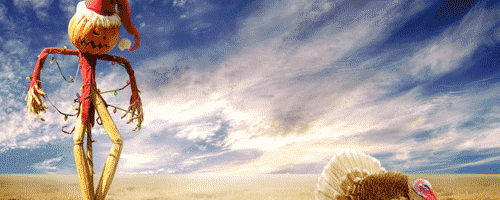 10 ) 50+ Funny Christmas Wallpapers to Celebrate Your Holiday http://bit.ly/5npbN3
Here are more than 50 funny Christmas wallpapers collection to let you celebrate with you computer with the holiday, just remember not to spend the holiday in work. Enjoy it and let you computer enjoy it with you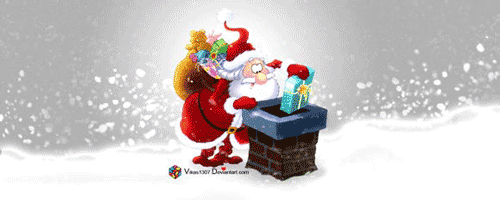 11 ) Desktop Wallpaper Calendar: December and Christmas 2009

http://bit.ly/8iZNmq
You must have seen some of these tutorials before but many bloggers have come up with a few new high quality Christmas tutorials this year. Hope you will enjoy this list I compiled. Cheers!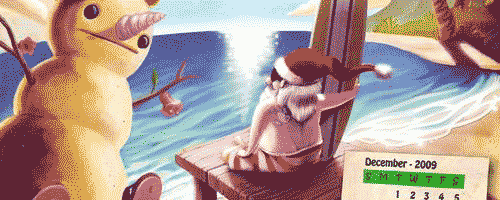 12 ) 34 Inspiring Red Logo Designs – It's Christmas time!!

http://bit.ly/5JmLSt
With the soon approaching Christmas, I clicked with the idea of collecting some of the charismatic red logos from the internet. So, let's join the Christmas celebrations with these inspiring "35 Red Logo Designs"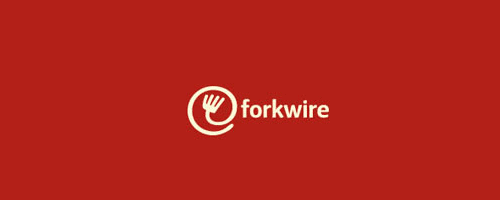 13 ) 40 Free photoshop brushes for Christmas design


Today, we want show you 40 free photoshop brushes specially for Christmas. With Christmas brushes you can add some holiday decors to your artwork and create unique Christmas card for your lovers.
14 ) Christmas Themed Websites

http://tinyurl.com/ybn94qx
Well seeing as it's Christmas over the past few weeks I have been searching for sites that have displayed the festive spirit and created sites with a touch of the Holidays about them.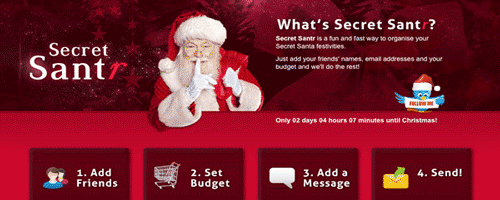 15 ) 47 Great Christmas Wallpapers to Decorate Your Desktop http://bit.ly/7WRULX
Today's collection includes festive mood and cozy winter moments. We selected 47 great Christmas photos and hope that each of you will find something special and close to yourself on this list.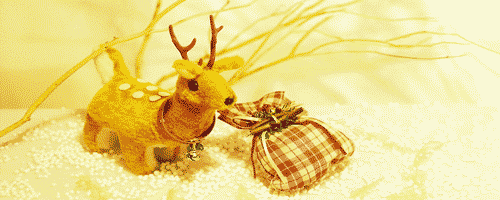 16 ) 25 Awesome Gift Ideas for Designers & Developers http://tinyurl.com/yzawqud
The holiday season of 2009 is upon us and if you're not sure what to get your designer or developer friend, family member, and/or significant other, we're here to help. Be sure to add your own wish list for this holiday.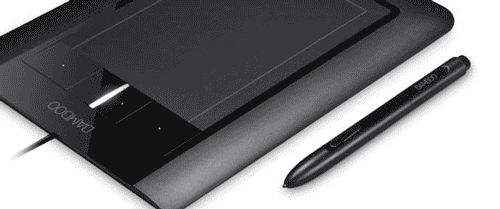 17 ) Creative Christmas Advertisements http://tinyurl.com/yekxs5e
With Christmas coming up we have selected the most Creative Christmas Advertisements. Besides all the magical moments it is a great opportunity for companies to wish everybody a Merry Christmas or relate those magical moments to their brand.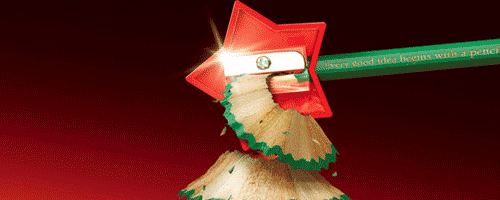 18 ) 30 Must Have WebDesign Books In Your Christmas Wishlist http://tinyurl.com/ygjkceq
In this article you'll find books teaching you how to create great websites, get ideas, learn CSS,HTML, usability, typography, be aware about user experience, web standards,markup and much much more! Check for yourself!