I am sure my topic will bring you to a halt for a moment and make you think how true this statement is. Well, you must be wondering what made me think this way. Lately, while looking at some major redesigned logos taking place during recession, I noticed a particular strategy, which I believe is meant to stand tough against recession's strong blows.
As Douglas Bard, manager of strategic partnerships at the Pennsylvania firm Logo Design Guru, puts it this way.
"It is happening on a lot of levels. Some clients want to convey a more positive image because of the tone of politics in Washington. But more are looking to find a way to reach people as we ride out the bottom of this historic downturn,"
Precisely, what I mean to prove is that big corporate brands are redesigning their logos and packaging with a new approach…trying to make their customers feel better in such hard times. They want their logos to be livelier and welcoming; telling their customers that
"We feel your pain. Let's be friends."
I have listed few elements which I have been noticing repeatedly in some of the latest redesigned logos. I strongly believe that corporate brands are deliberately adapting this new approach to express their concern and support.
Please don't think I aim to categorize any of these redesigned corporate logos as good ones or bad ones..just trying to convey new concept. I want you all to study these redesigns with new perspective and share your comments to tell if we can fight back adverse effects of recession with this new approach?
• Lowercase:
We all know "Upper Case" equals dominance and shouting. Companies have got their logos in lowercase to deliver their message in a softer and hospitable tone.
Burger chain Jack in the Box has redesigned its logo, showing loose typeface for the word Jack.
Capital bold fonts of the old Kraft logo have been replaced by the lowercase text, adding a soft and welcoming look to the logo.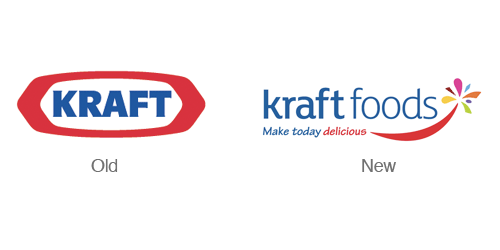 • Brighter colors used:
When you think of Orange Juice you're likely to find yourself thinking about Tropicana. With all the negative aspects of the redesign, you will find it more refreshing and colorful.
Pizza Hut restaurant chain has also redesigned their brand by taking out the "pizza" leaving "The Hut" behind.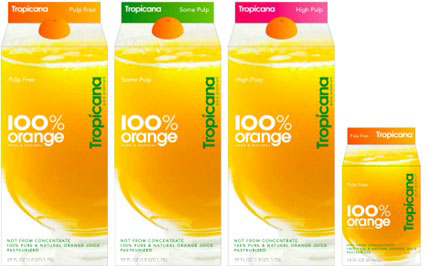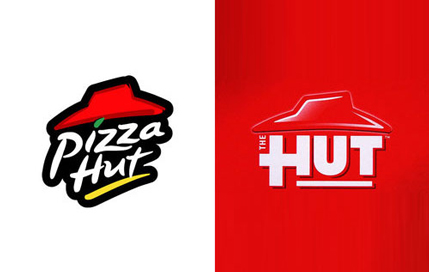 • More casual and soft appeal:
One of the biggest rebranding of history took place this year when Pepsi Co revamped their logo, after their sales drop between 2% and 5% in various beverage categories.
Baby Johnson's redesign is not a very obvious one but the new, softer look is more appealing.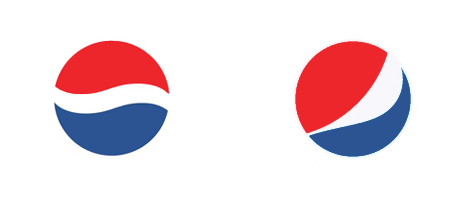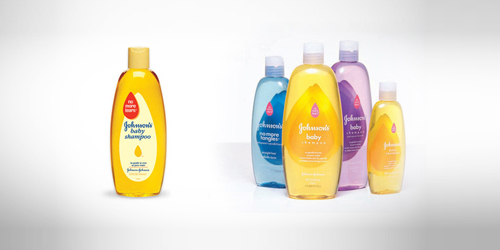 • Informal symbols added:
The economic downturn has vastly expanded Wal-Mart's core audience. With a more casual and inviting redesign, people claim it to be a good recessionary buy.
Looking at the Fanta logo redesign, we can witness how orange swirls and waves make the drink more irresistible and refreshing.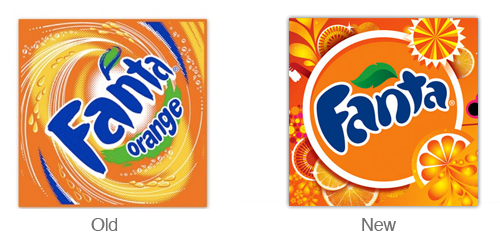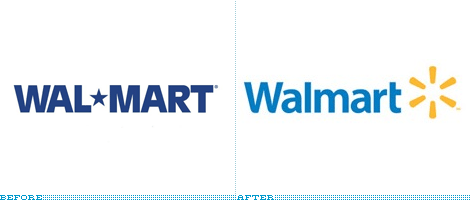 • Repackaging of Brands:
Brands want their customers to feel good about acquiring pleasant things in their shoppers when back from malls. Therefore, clean, simple and minimally decorated packagings are considered presently.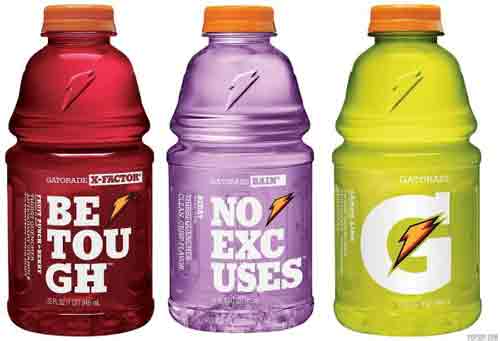 If you all think I am exaggerating these redesigned logos, step ahead and prove me wrong but with a logical example.Do write in to tell us if you think this approach is workable and will help us in this tough economy. However, just remember these lines by Paul Rand:
"Good design is Good for Business."