Being a Graphic designer is a daunting task mainly because your life and soul is in your client's grasp. The moment something goes wide of the mark be ready to get beheaded! Client-Graphic Designer relationship is similar to that of the institution of marriage; it cannot be taken for granted.
Today I am going to talk about this amazingly unique and astounding topic, the similarities between Marriage and Client Dealing. Don't be mistaken…. I am not a marriage broker but having been to dozens of marriages I have surveyed quite a lot and hence in my view these both ends are tied by a single rope!
Here we go, I am sure you will be pretty amazed finding out how these two are linked together.
• Perfect planning
Perfect planning is required in every aspect of life. Dealing with your client or tackling your spouse at home, planning in advance is required for both.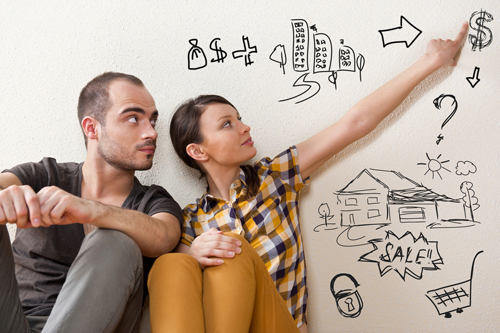 Clients: Clients are really hard to satisfy…we all know that. Therefore, the perfect planning beforehand could save a designer from a lot of trouble and blame. Professional designers always plan things which lead them to a perfect execution of the project, ensuring the client being entirely satisfied with what they've done.
Spouse: Obviously you wouldn't want your relationship to get ruined or people making a fuss about it. Mostly spouse do planning which saves them from all those blames and embarrassment which they might have to face in the future. With a little planning from both sides a healthy life can be executed.
• Choosing the very best
"This should be perfect, this should be like this, nah not like this, like that, pick this one". This is the same statement you hear from your clients and spouse all the time. The common thing in both is that they get confused always looking best.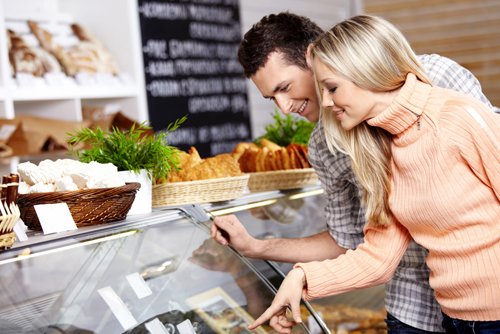 Clients: They always want the best design, and force you to create the best among your inspiration. At times a designer has to make compromises according to clients' demands but a client never does. He always wants the best concept from you. Therefore, to refrain from it you try very best to deliver the best design.
Spouse: Similarly, compromise is the most required element for a successful marriage. But spouses always expect perfect and best things from each other. Although this demand of getting the best leads to many conflicts and misunderstandings in a marriage but this demand is never ending.
• Dedication and Devotion
As Wilson Mizner correctly says,
"In order to excel, you must be completely dedicated to your chosen sport. You must also be prepared to work hard and be willing to accept destructive criticism. Without 100% dedication, you won't be able to do this."
This is expected from you by both…..your Client and your spouse.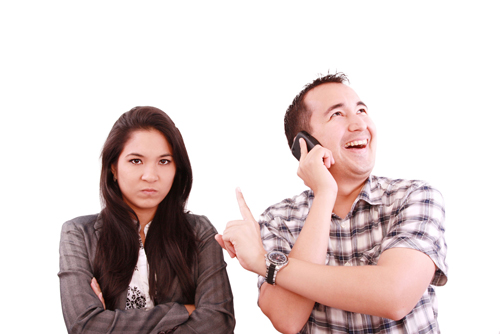 Client: A client would always expect updates from you. Don't make them call, call yourself! This would make them feel that you are dedicated and devoted towards them. To keep a client happy, keep assuring that you are giving all the time and concentration to their project.
Spouse: The feeling of ignorance comes here as well…you need to be careful here too: S He/she also expect continuous updates and seek assurance that you are totally devoted and dedicated towards him/her.
• Listen to them
In every sort of relationship you have to love your partner more then they love you. No no I am not saying that love your client your spouse will beat you to hell if he/she comes to know about it! What I meant is that listening to what they say.
Client: What a client would love most about you is that you listen to them and create designs exactly the way they want. Although, it might be difficult at times but to have successful relationship with your client…this is important. This would surely save you a lot of energy too!
Spouse: Listening to your partner is very important for a successful marriage. It is common that the husband overpowers his wife in the house and the client does over designer! An exciting relationship is one in which you listen to your spouse and work your way according to them. Do this and enjoy your life!
• Honesty
As Benjamin Franklin once said, "Honesty is the best policy" and certainly it is. Being honest is a great great virtue and can work you wonders…no matter which profession you belong to.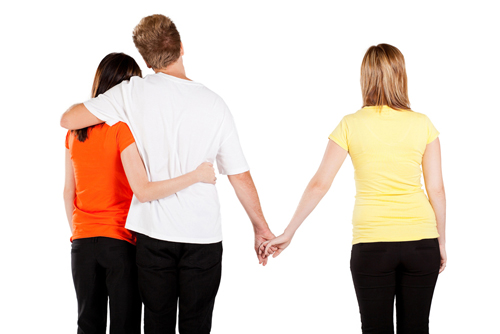 Client: Sometimes clients ask for things and you agree knowing that it won't be easy. Consequently this drags you into trouble. However, if you are honest enough to decline it on the first place you won't face problems later and your client won't get into false hopes too.
Spouse: This relationship hangs on a thin thread of honesty. If you are not honest with your spouse and you are cheating on him/her it will surely haunt you in the future. And once the hidden things are revealed, the relationship will end. So, be it a relationship or profession, honesty shouldn't be missing.
So guys, being a married person and a designer, these were the similarities I found between dealing with spouse and client. Now, it's your turn…let's see if you can add some more interesting points to the list.