The tragic news of Steve Jobs, co-creator of the technology giant Apple, came as a shock for the world. However, we must remember that nobody is invincible and death besieges everyone eventually. So many people die everyday and are forgotten, but some leave such a deep impact on our minds that they are etched in our memories forever. This is what Steve Jobs accomplished by leaving behind a true legacy for all to cherish.
"He didn't create anything really, but he created everything."                             
                                                                        Former Apple CEO John Sculley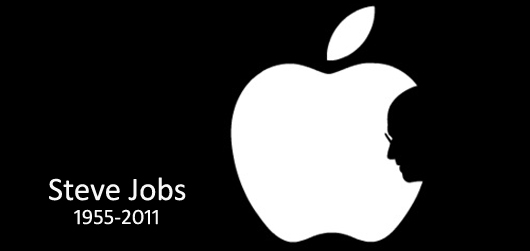 • 10 Unknown Facts About Steve Jobs:
Even though Steve Jobs was under the spotlight for most of his life, his earlier life was marred by grief and misery. Almost all of us know Steve Jobs as the billionaire CEO of Apple Inc. (a brand that doesn't sell what it tells). But most of us are unaware of many interesting and unknown happenings of his life. Therefore, to pay a tribute to this legend, I thought of collecting 10 such facts about his life that I'm sure most of you won't be familiar with.
1. Was Half Arab - Born on 24th February 1955, Steve Jobs was originally born to a Political Science Professor Abdulfattah Jandali (Syrian) and Joanne Carole Schieble (student). He was later put up for adoption and was raised by Paul and Clara Jobs.
2. Preferred Buddhism – When jobs married Laurene Powell, on 18th March, 1991, a Zen Buddhist monk Kobun Chino Otogawa supervised the wedding.
3. Has a Famous Biological Sister – Steve was never aware that he had a biological sister who was famous on her own. It was not until Mona Simpson became a famous author of several books and Steve Jobs found out about her sister.
4. Fired From His Own Company – Amazingly, Jobs was fired at the age of 30 by the man (John Sculley) whom he himself hired to run Apple. But Jobs consequently established NeXT computers (Another fact about famous brands that you might not have known).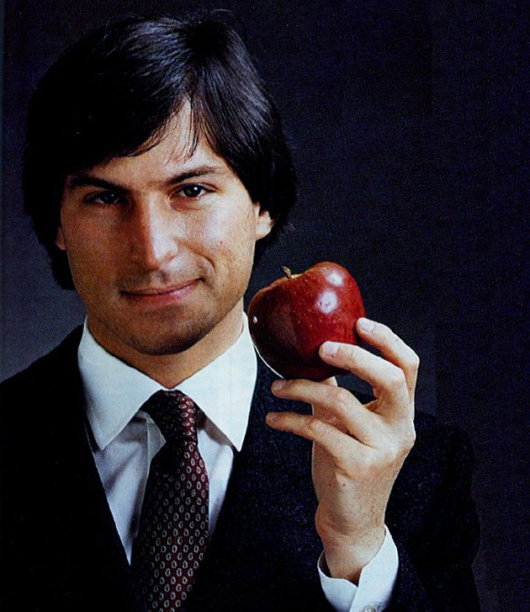 5. Was a Pescatarian - Jobs became a pescatarian (one who abstains from eating all sorts of meat except fish) after a revolutionary journey to India in 1974.

6. College Drop Out – Even though Steve struggled hard in his earlier life to earn for college but eventually he dropped out (just like Bill Gates) after a single semester.

7. Had a $1/year Salary - Steve Jobs used to have a salary of only $1/year. But then again, he really didn't require a salary as one owned 5.4 million shares in the company Apple, 138 million shares in Disney and a net wealth at $8.3 billion.

8. Declined to Pay Child Support – Steve Jobs denied paternity of his first child Lisa, with Chris-Ann Brennan and subsequently declined to pay child support.

9. His Fans include Bill Gates – In January 1998, Bill Gates was asked which CEO he admired the most. He answered…Steve Jobs.

10. He is a 'Size 14' – Another fun fact that most people don't know about this billionaire is that he had big feet and used to wear 'size 14' shoes

• Rarely Seen Pictures of Steve Jobs & Family:
I also found a comprehensive website named All About Steve Jobs, created by Romain Moisescot for paying tribute to Steve Jobs. It entails all the pictures in a timeline that covers his childhood days, personal life, work life and other rarely seen moments. Following are 10 pictures, which I thought to be worth displaying the best moments of his personal life:
| | |
| --- | --- |
| Lisa Brennan Jobs (Daughter) | Steve Jobs with Lisa Brennan Jobs (Daughter) |
| | |
|   |   |
| Laurene Powell Jobs (2nd Wife) | Chrisann Brennan (1st wife) |
| | |
|   |   |
| Mona Simpson (Biological Sister) | Steve Jobs House |
| | |
|   |   |
| Steve Jobs with Bill Gates | Steve Jobs with President Reagan |
| | |
|   |   |
| Steve Jobs Dinner with President Obama | Steve Jobs with Andy Hertzfeld, Bill Atkinson and Bud Tribble |
| | |
|   |   |
• Infographic Comparison between Steve Jobs and Bill Gates
Here is an interesting infographic I came across which compares Steve Jobs with his counterpart Bill Gates.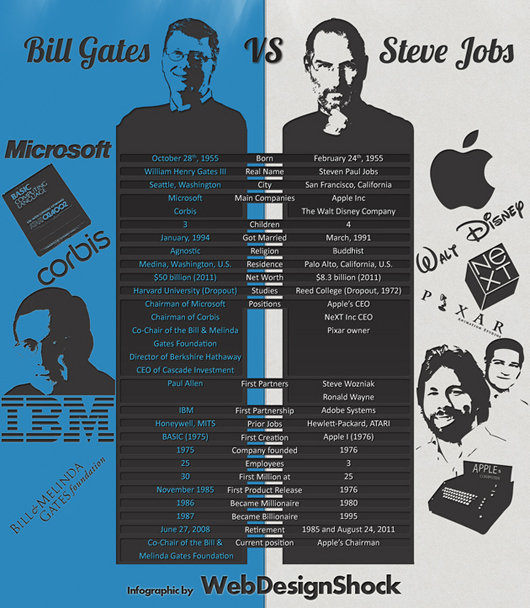 • Steve Jobs' Life Journey packed in a Video:
Undoubtedly, he was a man of creativity and immense talent. I believe that all of us should take a leap out of his book. Here is a speech that Steve Jobs delivered to the graduates of Stanford University in 2005. Here he also revealed dark side of his life that most of us are unaware of.
• Some Mysteries about Steve Job's Death:
Even though Steve Jobs was suffering from pancreatic cancer after undergoing a liver transplant, the details of his sudden death are kept a secret by his family and friends. The exact time and place where this tragic incident took place has not yet been revealed to the public.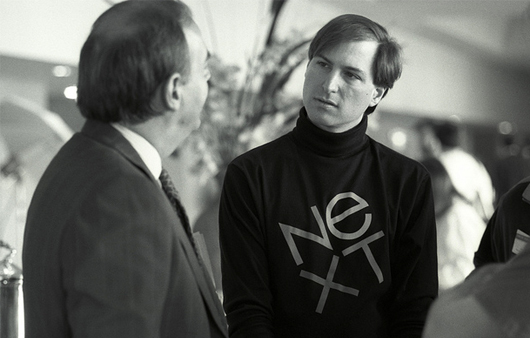 • Major Condolences On Jobs' Demise:
Barack Obama: (US President)
"Michelle and I are saddened to learn of the passing of Steve Jobs," President Obama said in a written statement. "Steve was among the greatest of American innovators - brave enough to think differently, bold enough to believe he could change the world, and talented enough to do it."
Bill Gates: (Chairman of Microsoft)
"Steve and I first met nearly 30 years ago, and have been colleagues, competitors and friends over the course of more than half our lives," Mr Gates said, adding that he was "truly saddened" to learn of his death.
Steve Wozniak: (Co-Founder of Apple)
"I'm shocked and disturbed. You get shocked when people you know die. And this was closer to when John Lennon died, or JFK or Martin Luther King."
Mark Zuckerberg: (Founder of Facebook)
"Steve, thank you for being a mentor and a friend. Thanks for showing that what you build can change the world. I will miss you."

Will Apple Survive Without Steve?
After the tragic demise of Steve Jobs, do you think that the technology giant, Apple, would sustain and grow with the same pace? Considering that Steve was an inspirational CEO and a highly creative thinker, do you think that anyone else will be able to replace him?