Creating an outdoor fantasy photo manipulation is definitely not an easy thing to do for many professionals. The art lies in multiple things. We can not just make a nice photo manipulation out of blue. To make it comparatively easier this post will help you to create a nice and amazing outdoor fantasy photo manipulation with soft photo effects, addition of water lilies in the pool and adding moss to the rocks by following just 7 simple steps;
Step 1
First of all it will be much easier to select the stocks which you want to use in the manipulation. Without having a properly selected stock it really gets difficult. Take your time and select appropriate stocks for the photo.
Step 2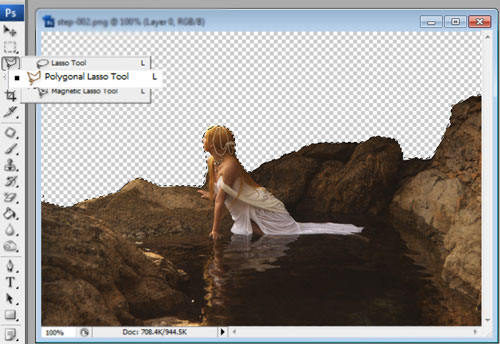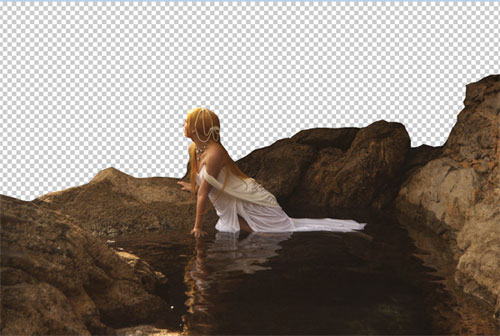 There are so many tools that are available for cutting out the model. Quick selection, quick master, Lasso tools (Magnetic and Polygonal) and erasers are some of the most helpful tools which can help you in cutting and editing. For this particular mentioned example, I will personally use Polygonal Lasso Tool.
Step 3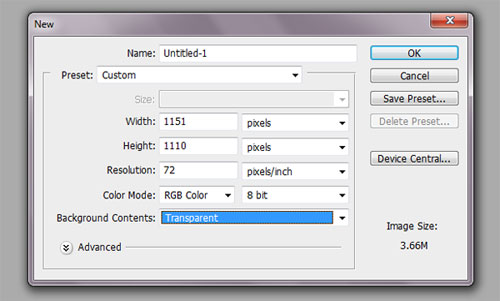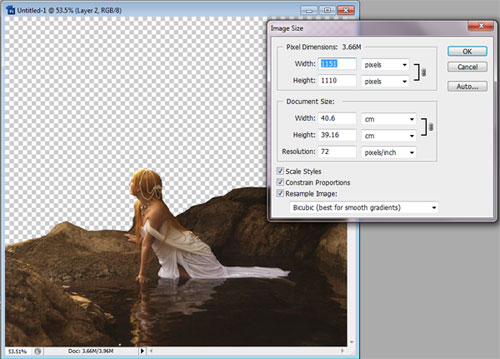 You must always use a new background to create the image. There are many individuals who do not keep this important thing in mind and they end up in a mess. For clarification please use the following settings in this very case.
Step 4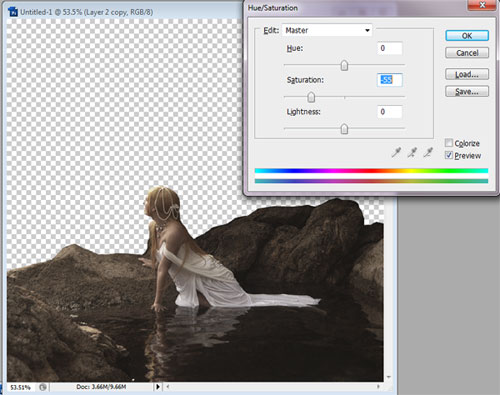 After selecting the new background it is always advised to use remove the saturation. The easiest way to use a duplicate layer is to press "cntrl + j" after that if you want to modify the dispersion you can press "cntrl + U" and this way you will be able to de-saturate the layer -55.
Step 5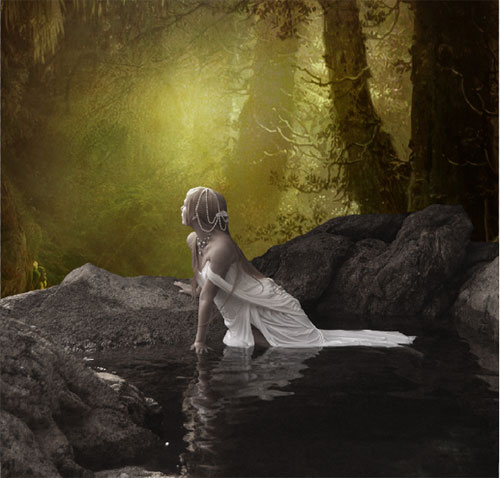 It is always essential to use a good and captivating background. Background of the picture plays a vital role. For the example picture I have used the following background picture.
Step 6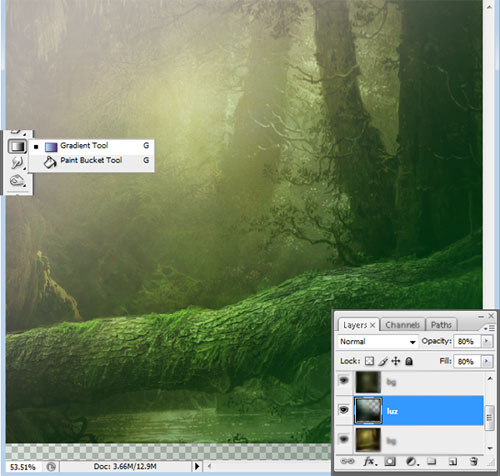 After selecting the background, you should then select a new layer and use gradient. For this example I have used green and white gradient. The opacity chosen here is 80%.
Step 7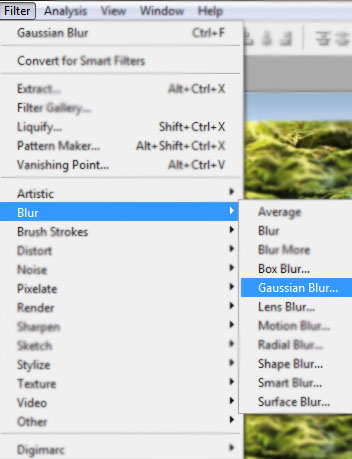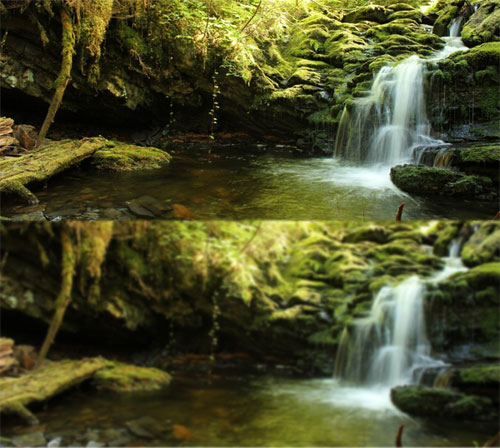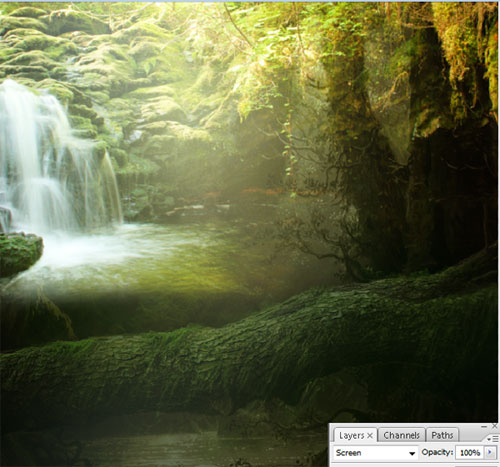 Now use the new layer to make the picture more interactive and interesting by adding trees and waterfall with the effects of Gaussian Blur. It is up to you to select the tool as per your liking.
Following will be the outcome.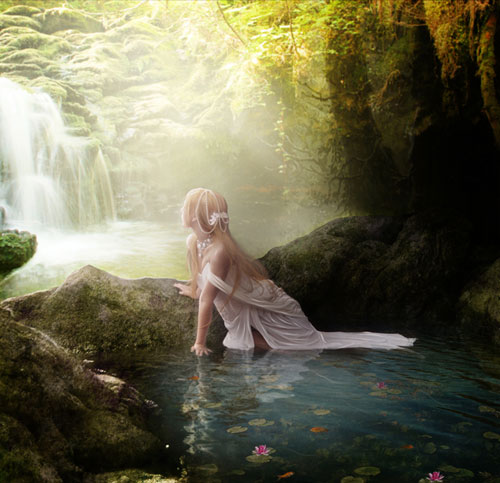 I am sure by using these steps you will be able to make great fantasy manipulations, whether indoor or outdoor!

Enjoy the trick!