As graphic designers, we all love logo designs and the creativity embedded within them. One of the famous logos, also featured in my hidden logos post, was the BIG TEN Conference logo. It incorporated a cleverly hidden "11" between the words "BIG TEN". Sports fans must be well aware of this organization. But for those who don't know, Big Ten Conference is the United States' oldest Division I college athletic conference. A few weeks back, with an addition of one more team, the firm decided to redesign their logo.
• The History of BIG TEN Logo – From 10 to 12: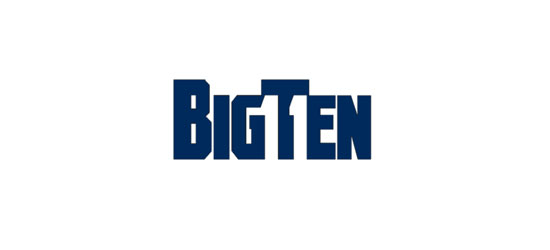 Previously, the logo for the institution cleverly concealed the numeral '11' by using negative space. The figure denoted the eleven teams that play in the division. But this year in June, there will be one more addition to the playing teams in 2011 namely University of Nebraska-Lincoln. Since this would have made the old logo invalid, they decided to redesign it with a more appropriate one.
• The"BIG" idea behind the Redesign: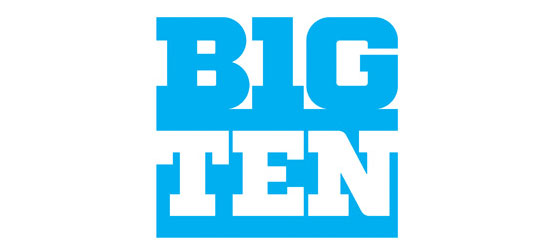 Pentagram's Michael Gericke and Michael Bierut are the architects behind BIG TEN logo redesign. The new logo simply reloads the numerical '10' in the term 'BIG', using the letters 'I' as 1 and 'G' as 0.  The idea behind the redesign is:
• For people to easily read the term BIG TEN in a single word.
• With every adding team, they won't have to redesign the logo everytime.
BIG TEN logo redesign has received a fairly mixed response from the general public. Some like the idea of consistency that '10' gives to the logo, while a few didn't approve of it. As I mentioned in my earlier post, this is the era of democratic media where public opinions have become a major driving force in any brands lifecycle.
• BIG TEN Unofficial Redesign Contest:
While there has been a mixed response on the redesign, Mycroburst.com has started an unofficial logo redesign contest of the BIG TEN conference, just for the fun of it. Please be advised that this contest is NOT sponsored by Big Ten. Below are a few of the drafts submitted on the contest: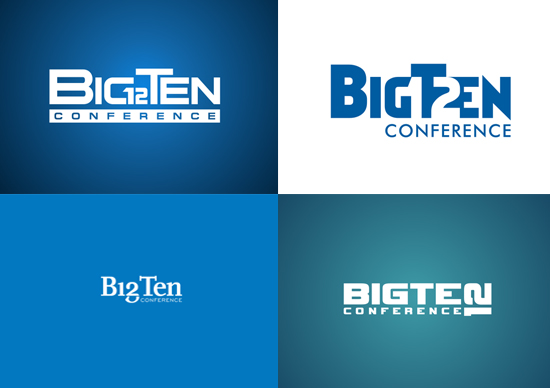 • BIG Ten Logo Contest Details on Mycroburst:
Within days of its start, the contest has already attracted hundreds of designers. Over 609 drafts have already been submitted in pursuit of the $500 Guaranteed prize money. There are still 14 days remaining as the contest ends on 24th January 2010. Participating in this contest will bring a host of opportunities for graphic designers and an exposure of your design skills to the world. So go ahead and have fun.
Update:
Out of the many design entries received, 5 deserving logos have been scruitnized for a final voting. So come along and choose your winner…cast in your votes.