Over the recent years, I have posted various types of photography on my blog from high-speed photography to the fabulous technique of wave photography. But none of those techniques are as challenging as what I am about to share today. Since the past decade, we have seen a massive increase in natural disasters including earthquakes, floods, hurricanes and storms. However, capturing the distressing moments and terrified emotions associated with natural calamities is known as "Natural Disaster Photography".

Natural disasters occur all over the place and demonstrate nature's fury and rage on mankind. Many people attribute this changing environmental trend to global warming. To capture the terrifying and heartbreaking scenes of natural disasters is a challenging and courageous job for photographers as they put their lives in jeopardy.

The following 20 thrilling shots of natural disasters are taken from recent natural calamities including the Earthquakes in New Zealand, Chile and Haiti and the floods in Australia, Pakistan and India:
1. Enigmatic Earthquakes
New Zealand Earthquake: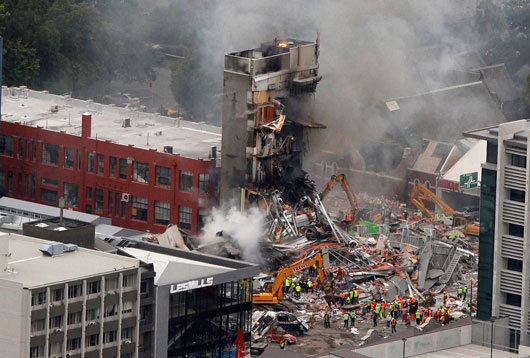 Workers try to put out a fire at the collapsed building of King's Education School.
Chile Earthquake: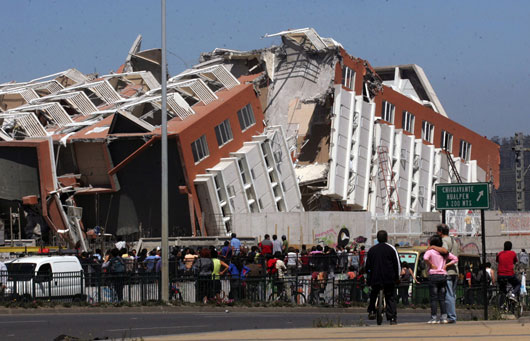 An 8.8-magnitude struck Chile while residents gaze at a collapsed building in Concepcion.
Yushu, China Earthquake:
Tibetans search for possessions in the middle of collapsed houses after earthquake hit the town of Gyegu, China on April 16, 2010.
Haiti Earthquake: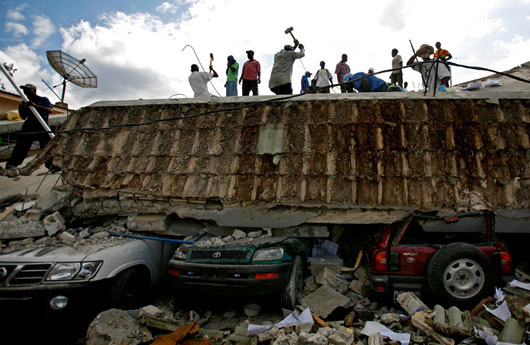 People look for survivors under the debris of a fallen building after an earthquake hit Port-au-Prince, Haiti on Jan. 13, 2010.
2. Volcanic Eruptions
Eyjafjallajokull Volcano, Iceland
Lightning strikes on the sky as lava flow from a volcano in Eyjafjallajokul, April 17, 2010.
Undersea Volcano, Tonga: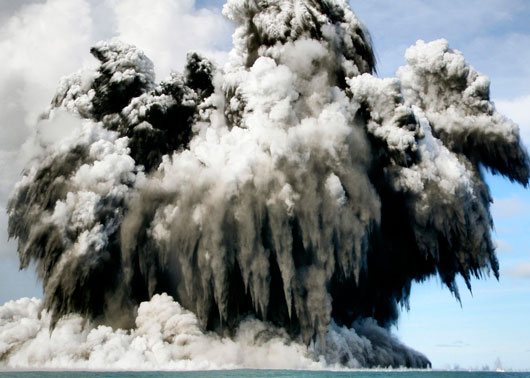 An undersea volcano erupts off the coast of Tonga on March 18, 2009
Mount Merapi Volcano: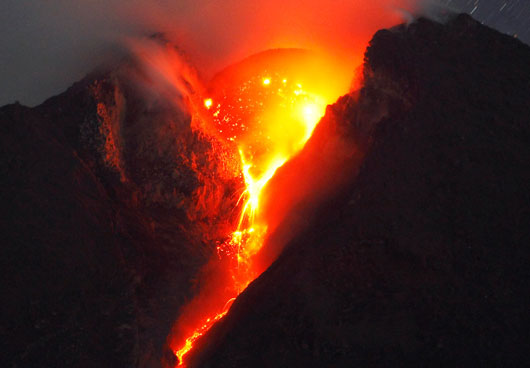 Mount Merapi discharges lava and smoke as it erupted again in Klaten on November 3, 2010.
Kawah Ijen volcano, Indonesia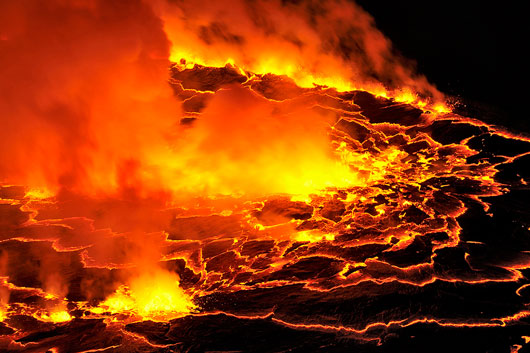 Fumes and bubbles of gas burst from Kawah Ijen volcano in East Java, Indonesia.
3. Ferocious Floods
Bihar Floods: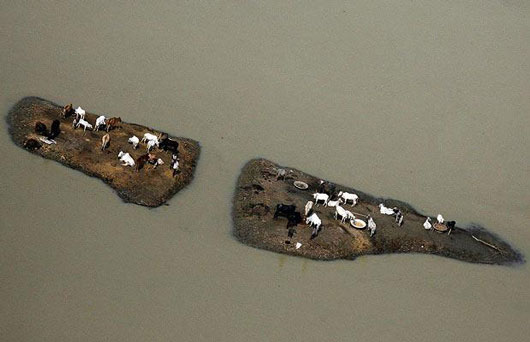 A herd of cattle trapped on small islands encircled by flood waters in the Indian state of Bihar.
Australia Floods: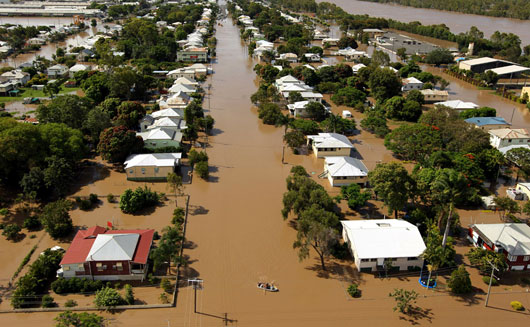 Increasing floodwaters swell through Rockhampton, in eastern Queensland on January 2, 2011.
Pakistan Floods: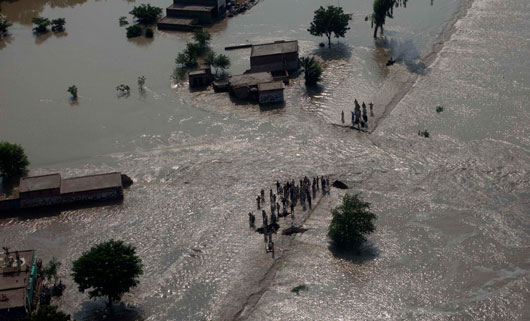 Residents stand besides flowing flood water in Muzaffargarh district of Punjab, Pakistan on August 9, 2010.
Tennessee Floods: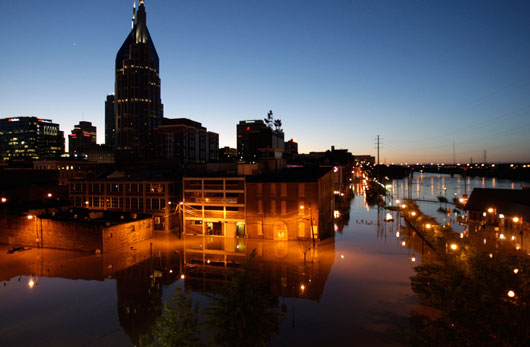 Floodwater from the Cumberland River goes down town Nashville, Tennessee on 3rd May 2010.
4. Staggering Storms:
Dakota Tornado: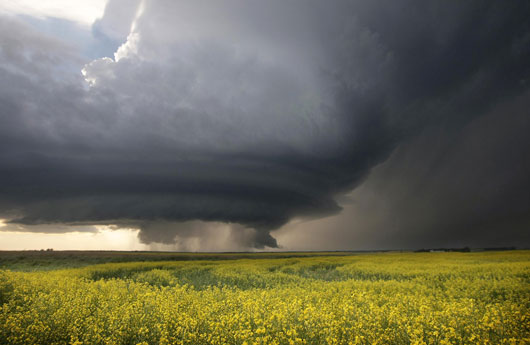 A giant storm-cell hovers over the towns of Ross and Stanley, North Dakota on Monday July 12, 2010.
Montana Supercell Thunderstorm: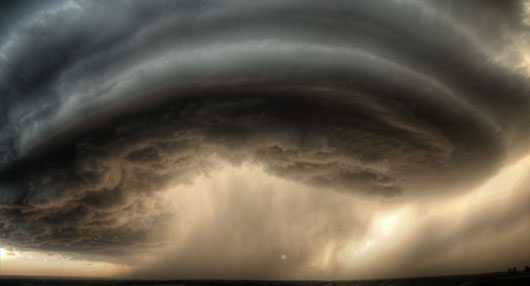 The Super cell Thunderstorm wrecks havoc in Montana, 2010
Australia Storm: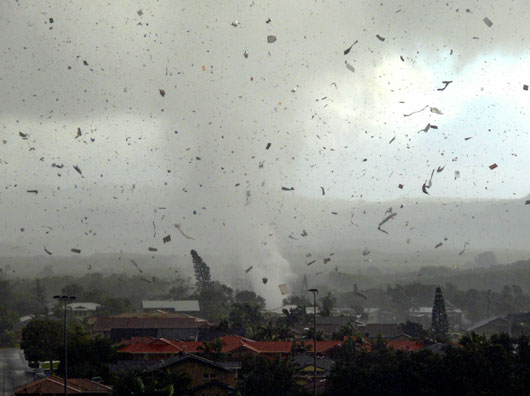 Rubble flies through the air as tornado rips through the town of Lennox Head, Australia on June 3, 2010.
New Mexico Storm
Lightning strikes in Roswell, New Mexico as a thunderstorm tears through town on July 14, 2010.
5. Uncontrollable Wildfires:
California Fire: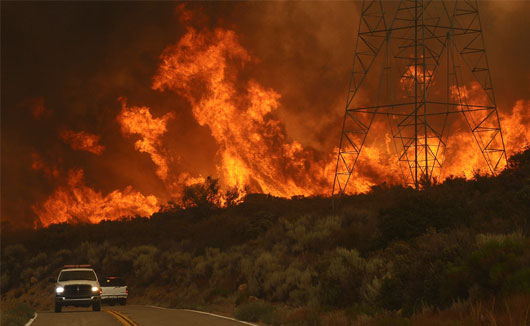 A vehicle goes by flames in California area north of Los Angeles, August 30, 2009.
Russia Fire: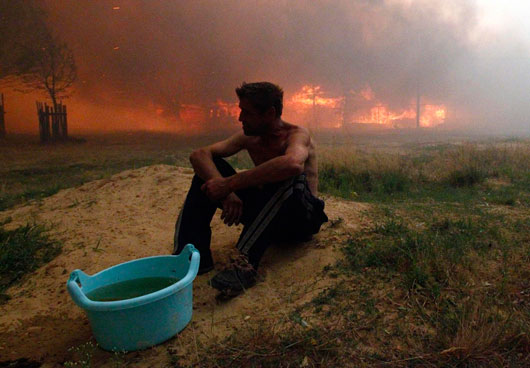 A man sits helplessly on the ground while his house burns behind him in Vyksa, Russia on July 29, 2010.
Australia Fire: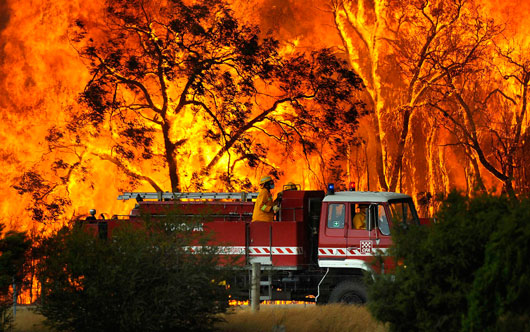 A fire truck moves away from uncontrollable bushfire in the Bunyip Sate Forest west of Melbourne, Australia.
Israel Fire: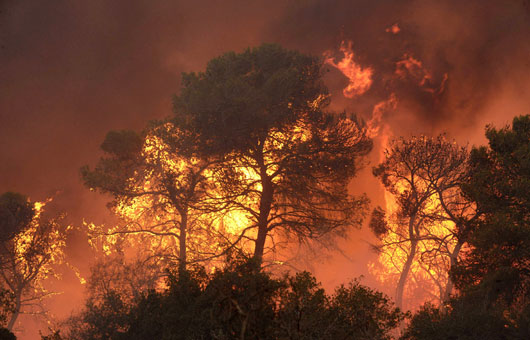 Fire fumes wild in the Carmel Forest near Haifa, Israel on December 02, 2010.
Which of these photos do you think was the most horrifying?